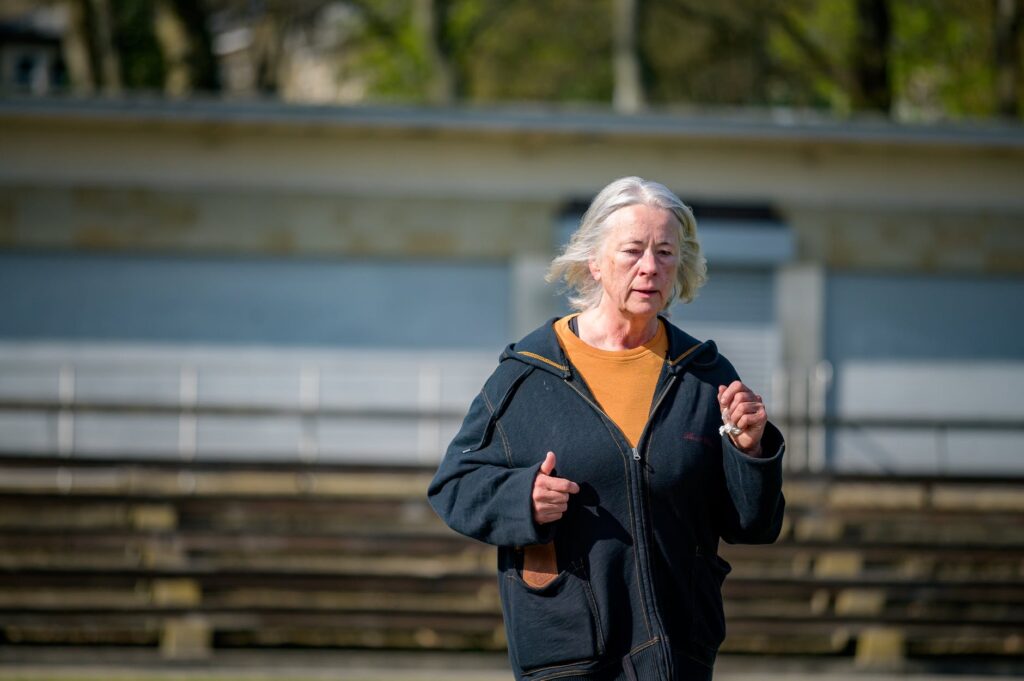 The 92-year-old Mrs. Charleston is a widow. In her heyday, she was a high school teacher with a charismatic personality and a high sense of self-esteem. Having lost her husband Mathew and son Maven long ago in 1980, she has also been a casualty of a dreadful car accident, having spent nearly two months in a hospital bed recovering. Her lengthy life has seen it all- the good, the bad, and the fight for existence after the accident that have shaped her as a resilient individual.
Mrs. Charleston is a positive person who lives independently and spreads that positive attitude to everyone she meets. Her neighbors honor her and often send their children over to spend time with her so that they will grow up as better people because of her moral guidance. As well as telling stories to children, Mrs. Charleston enjoys being around them. From the time Mrs. Charleston rises in the morning until she goes to bed, her daily routine is set. Her strict regimen includes taking her medicine, visiting her doctor on schedule, and adhering to the diet she has been prescribed.
Martha, Mrs. Charleston's neighbor feels that despite all the good things going on for her, she still needs some extra security. Martha had to stay with Mrs. Charleston for a few days after her cataract surgery when she realized that Mrs. Charleston was having hip issues. Due to the positive reviews of Doctor Alert's service on social media, she decided to gift Mrs. Charleston with a safety alarm device from the company. The device was ordered with an annual monitoring plan after she called their helpline number.
Martha described the benefits the device offered Mrs. Charleston to Mrs. Charleston, and she was amazed. She could dial any of three emergency numbers registered on the device, which are waterproof, GPS-enabled, and provided a two-way speakerphone, which could easily connect her with the monitoring center. With 95% accuracy, the device can detect sudden falls. It can also notify the monitoring center if no movement is detected apart from when Mrs. Charleston is asleep. We felt protected. Also, Martha was relieved that she would not have to worry about Mrs. Charleston, whom she so revered.
A "No Motion" alarm was received one afternoon by the Doctor Alert team. The device wasn't responding when the team called back. The same result was achieved by calling Mrs. Charleston's landline. Since Martha enlisted Martha's number as an emergency contact, the Doctor Alert support team had no choice but to contact her. The good news is that Martha was at home and rushed straight to Mrs. Charleston's place. From inside the house, she too did not receive a response when she called her.
Additionally, the Doctor Alert support team called 999 to report the case as an emergency. Mrs. Charleston's residence was visited by a paramedic team equipped with all the necessary amenities. The team broke into the property in Martha's presence in search of Mrs. Charleston. There was no sign of her in her drawing-room, study, or bedroom. Everything was quiet. Except for the lamp beside her bed, all lights were turned off. In the morning, the bed linen looked as if it had been untouched all night. The bathroom was the only place left. It was clearly Mrs. Charleston's house since it was locked from the inside. It was necessary to unlock the door after calling her failed. The bathtub was found submerged with Mrs. Charleston inside. It seemed she didn't have the strength to pull herself out of the tub even though she was breathing. Her expressionless eyes told me she needed immediate help, despite her incapacity to speak. A Cerebral Thrombosis is suspected by the paramedic team. The left side of Mrs. Charleston was completely paralyzed and she was barely conscious. As her life was in grave danger, she was rushed to the hospital for immediate treatment.
It was the quick action of the Doctor Alert team in such a situation that at least gave hope of saving Mrs. Charleston. Mrs. Charleston also learned that right before falling asleep, she slipped and fell in the bathtub and since then has been lying in the tub unable to move. The team learned this only through the pendant. A celebration took place at the monitoring center when life was saved. In a later call, Martha informed us that although Mrs. Charleston is out of danger, she will have to live with assistance going forward.