USE "MYCARE10" TODAY FOR £10 OFF YOUR ALARM
"Making my mother
confident with the
best alert system!"
✔ Routine tasks
✔ Regular Medication
✔ Locking the door daily
✔  Keep track of things
✔  Swift help available
✔  Maintain household habits
✔  Calls to checkup
✔  Personalised help
✔  Help Alzimer's patients
The care calls service every day, with the help of  a friendly operator who contacts you to remind you of daily tasks, medications, or to check on you. Reminding yourself to take your daily medications on time will encourage you to keep track of them. Our operators are available to provide guidance, support, and companionship. You will not forget to eat when you place the call. The care call ensures that you are drinking, locking your doors, and taking your medications. Families can rest assured. We schedule several well-being visits daily. It will give you the chance to recall anything they might have forgotten and to share your day's activities.
How Care Calls Service Work?
Care Calls is a service to help you throughout the day to flow your routine irrespective of any health condition  Here is the step-by-step explanation of how Care-calls work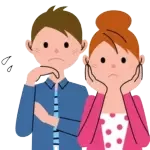 It's usual to forget about daily routines and miss out on very essential parts of the day for the elderly persons.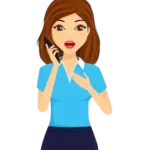 Our trained professional calls them at a fixed time to remind them of their routine.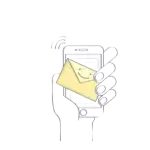 If in case the call is not responded in time then the Neighbour and the contacts of the person informed to check on them.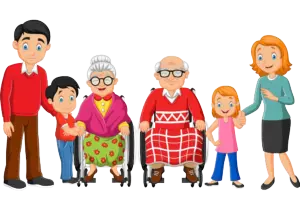 This ensures that all the family members at peace knowing that their beloved elderly member of the family are safe.
Why are care calls important ?
Sometimes it's better to talk
It's essential that we take care of our loved ones even when we are not around them. We help you to be close to them even when you are always, via the care call feature of Doctor Alert.
A friendly operator will contact you throughout the day to check on you and remind you about routine tasks or medications. This will motivate you to remember otherwise forgotten routine tasks. Support and reassurance will come from your companionship. Make sure you don't forget to eat by making senior care calls. Additionally, we ensure that you take your medication, lock your doors, and drink water regularly. In short, we strive to ensure your safety and the safety of those you love. Day or night, we will reach out to you at predetermined times as a personal alarm for elderly. You will be able to remember things that you've forgotten if you talk about how your day was. You can adjust the time according to your needs. Everything else will be handled by our team.
One of our friendly operators call you on your telephone to prompt daily routine duties,medication or Just see how you are that day.
Helps to motivate you to do things you may forget. Gives you someone to receive reassurance, guidance and companionship from.
It helps to reassure you that you won't forget to eat. drink, lock doors, take your medication etc. Peace of mind to your loved ones.
We take your details and call you at predetermined times during the day or night. We chat to you about your day and give friendly reminders about the things you may forget.
Make sure you are in to receive the call or let us know if you wish to go out and change the times. We will do the rest.
Get a detailed description of the Doctor alert alarm devices by contacting us today.
Our customer service representatives are always ready to help!
Customer Testimonials
You will find here the stories of those who have trusted us over the years and benefited from it in times of crisis!
"I bought this for my mother so we would have peace of mind since she lives alone. The experience so far has been good and setting it up over the phone was very simple."
"I found the staff to be very helpful in solving my problem. The staff were very courteous and helpful in setting up the device. I felt very safe once the alarm system was set up, and I didn't need to worry about falling anymore."
"Doctor Alert is a phenomenal service, so helpful. I had no problems setting up the alarms and their professionals were helpful in resolving signal problems."
"I had excellent service when I last needed assistance. Call was answered promptly and was helpful with my needs. Ambulance was called promptly and arrived ASAP. Thanks for your wonderful service."
NEW TO MEDICAL ALERT DEVICES?
Request a Buyer's Guide.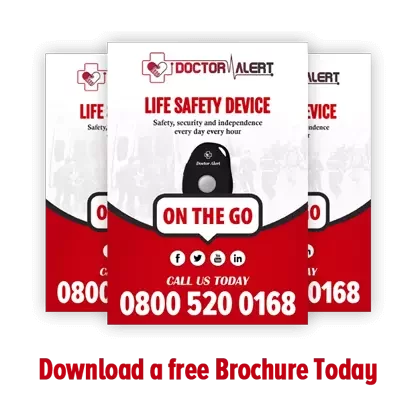 We're always here to help
Doctor Alert is the leading provider of personal alarms within the UK. Contact us to know more about our product, we will be glad to tell you more!
We're always here to help
Doctor Alert is the leading provider of personal alarms within the UK. Contact us to know more about our product, we will be glad to tell you more!
Doctor Alert is rated
Excellent
Rating – 4.5 | Reviews – 873
Subscribe to our Newsletter